Mepps December Special Offer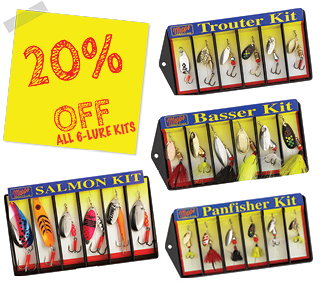 20% OFF all 6-Lure Kits!
From now through the end of December, all 6-lure kits on Mepps.com will be marked down 20% for the holiday shopping season. No matter what species you target, we have a kit tailored for you or the person you're shopping for!
* Discounted 6-Lure Kits valid through December 31, 2019