Bass Caught by Josh with Mepps Comet Mino in Minnesota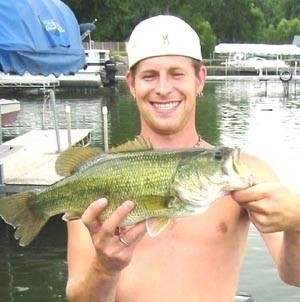 Download Image
Fish Information
Fish: Bass, Largemouth
Size: 4.8 lbs.
Lure Information
Lure: Comet Mino
Size: 2 inches
Color: silver
Angler Information
Angler: Josh McCabe
From: Minneapolis
Country: United States
My Story
I was in a tounament with Ray and Evan.There was 1 hour left and I casted it by a pontoon boat. Three reel-ins later I got a strike and my rod bent like wild but I set the hook and
15 minutes later I had a largemouth bass on the end of my
line. Thanks to RAY he told me to set the hook or I'd lose the
tourniment. He is such a cool kid. I taught him everything he knows about fishing. Oh, by the way you can see his bass on the photo gallery under Ray McGee.
Catch Information
Caught at: Lake Waconia
State: Minnesota
Country: United States