Bass Caught by Jonathan with Mepps Aglia & Dressed Aglia in Maryland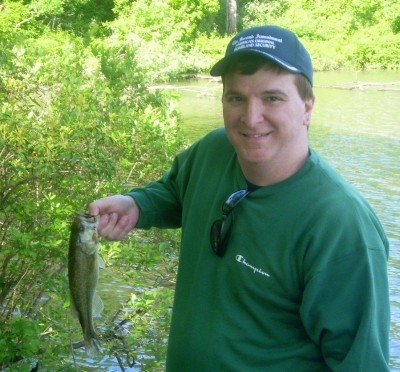 Download Image
Fish Information
Fish: Bass, Smallmouth
Size:
Lure Information
Lure: Aglia & Dressed Aglia
Size: 2
Color: Silver Blade/Brown Dress
Angler Information
Angler: Jonathan Menta
From: Clifton Heights
Country: United States
My Story
With my son camping in Maryland with his Cub Scout troop on the weekend of May 14th. When we arrived at the campsite lake, we set the kids up with worms and they did some nice catching of bass, carp, catfish. I went off to a closeby, different area of the lake and started throwing the Aglia #2. Every other cast produced a fish. I don't think they every saw a Mepps before! Caught several bass within the course of fifteen minutes. I've used Mepps for many years and these lures continue to be the best! Thanks Mepps.
Catch Information
Caught at: Lake Strauss
State: Maryland
Country: United States
Caught On: Saturday May 15, 2010