Bass Caught by Erron with Mepps Aglia & Dressed Aglia in Oklahoma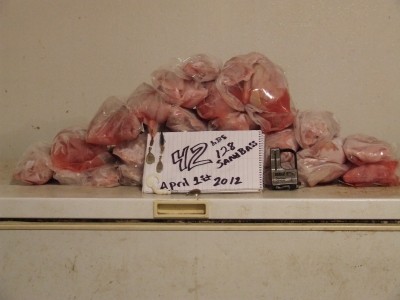 Download Image
Fish Information
Fish: Bass, White
Size:
Lure Information
Lure: Aglia & Dressed Aglia
Angler Information
Angler: Erron Davison
From: McLoud
Country: United States
My Story
My friend and I go every year to Jack Fork Creek for an annual fishing trip. This year I thought I would show off our catch and say thanks to the people at Mepps and Mister Twister.
We caught 128 Sand Bass, 1 Catfish and 1 Gar.
Although we did not weigh each fish individually, we did weigh the filets at 42 pounds!
Catch Information
Caught at: Jack Fork Creek / Sardis Lake
State: Oklahoma
Country: United States
Caught On: Sunday April 1, 2012