Trout Caught by Adrian with Mepps Black Fury Ultra Lites in Australia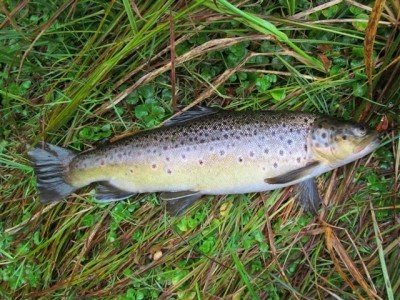 Download Image
Fish Information
Fish: Trout, Brown
Size: 420mm & 740gms.
Lure Information
Lure: Black Fury Ultra Lites
Size: #00
Color: Copper
Angler Information
Angler: Adrian Webb
From: Sheffield. Tasmania.
Country: Australia
My Story
Fished the Mersey River in light drizzle and humid weather, perfect conditions for trout fishing. Was casting across a fastwater section of river and letting the spinner drift with the current when this solid 740gm Brown took the Mepps #00 copper Black Fury spinner.This fish put up a great fight but was no match for the Mepps Black Fury.
Catch Information
Caught at: Mersey River, Weegena, Tasmania.
State:
Country: Australia
Caught On: Thursday April 19, 2012