Bass Caught by John with Mepps Aglia & Dressed Aglia in Pennsylvania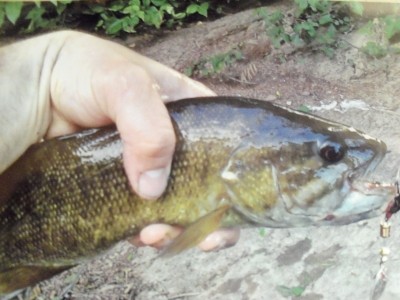 Download Image
Fish Information
Fish: Bass, Smallmouth
Size: 13IN. 1LBS.
Lure Information
Lure: Aglia & Dressed Aglia
Size: 2
Color: Silver
Angler Information
Angler: John Miller
From: Dover
Country: United States
My Story
SLOW DAY OF FISHING 'TILL I STARTED USING THE MEPPS. WITHIN THE FIRST 10 MINUTES THE SMALLIES WERE HAMMERING THE LURE. MEPPS TURNED A SLOW DAY INTO A GREAT DAY OF FISHING. I CAUGHT 4 SMALLIES WITHIN MINUTES OF EACH OTHER. I RAN OUT OF TIME BEFORE I RAN OUT OF FISH.
Catch Information
Caught at: CONEWAGO CREEK
State: Pennsylvania
Country: United States
Caught On: Thursday June 7, 2012