Musky Caught by Mark with Mepps Aglia & Dressed Aglia in Wisconsin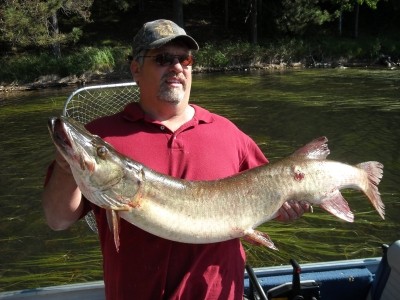 Download Image
Fish Information
Fish: Musky
Size: 48" 30 Lbs.
Lure Information
Lure: Aglia & Dressed Aglia
Size: #4
Color: Gray
Angler Information
Angler: Mark Kozelek
From: Custer
Country: United States
My Story
My son and I were casting for northerns. I had light gear with 6 lb test line and a small leader when this monster hit. We had to play him for what seemed to be a life time but we able to land him with a very small net that only would hold 1/2 the fish. My first legal Musky what a thrill!!!!!
Catch Information
Caught at: Saint Germain
State: Wisconsin
Country: United States
Caught On: Wednesday June 20, 2012