Musky Caught by Gregg with Mepps Aglia & Dressed Aglia in Ontario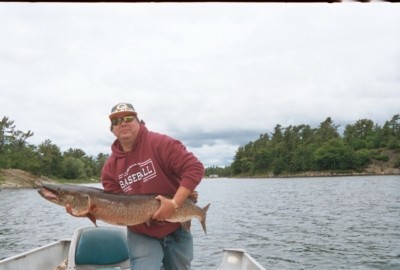 Download Image
Fish Information
Fish: Musky
Size: 42" Lg., Approx. 25 Lbs.
Lure Information
Lure: Aglia & Dressed Aglia
Size: 5
Color: Red & White
Angler Information
Angler: Gregg Altman
From: Sunapee
Country: United States
My Story
I was fishing for northern pike and thought I got snagged. I then realized it was moving and has something big. I only had 12 lb. test line and had to take my time getting it in. It's the biggest fish I ever caught and it was quite a thrill. I had to release it as it was out of season and needed to be 54" long.
Catch Information
Caught at: Georgian Bay
State: Ontario
Country: Canada
Caught On: Monday June 4, 2012