Trout Caught by Gary with Mepps Spin Flies in Ohio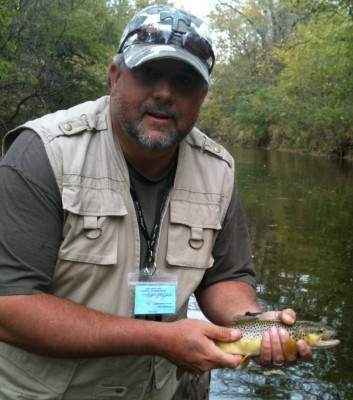 Download Image
Fish Information
Fish: Trout, Brown
Size: 16 Inches, 2 Lbs.
Lure Information
Lure: Spin Flies
Size: 0: 1/12 Oz.
Color: Green Wooly Worm
Angler Information
Angler: Gary Sult Jr
From: Centerville
Country: United States
My Story
Wading upstream, came upon a nice stretch with a pooled channel, about 30 yards long. It was incredible, about 3 o'clock in the afternoon, an overcast day, water was normal and gin clear. After a nice long well placed cast directly upstream, at about halfway through the retrieve, this nice brown trout hit and came flying out of the water. A short battle lasted to bring him in, it was a blast! My wife and I remained in this stretch of the river for about another 45 minutes, catching another 3 browns, although they were smaller.
Catch Information
Caught at: Mad River
State: Ohio
Country: United States
Caught On: Saturday October 13, 2012