Mepps® Aglia® Now Features Flashabou Dressing
Antigo, WI – Cover water while catching fish with the new Mepps Aglia Flashabou. The new Mepps Aglia Flashabou combines the vibration and flash of a classic Mepps Aglia blade with a highly reflective, hand-tied flashabou tail for attractive, shimmering action in the water.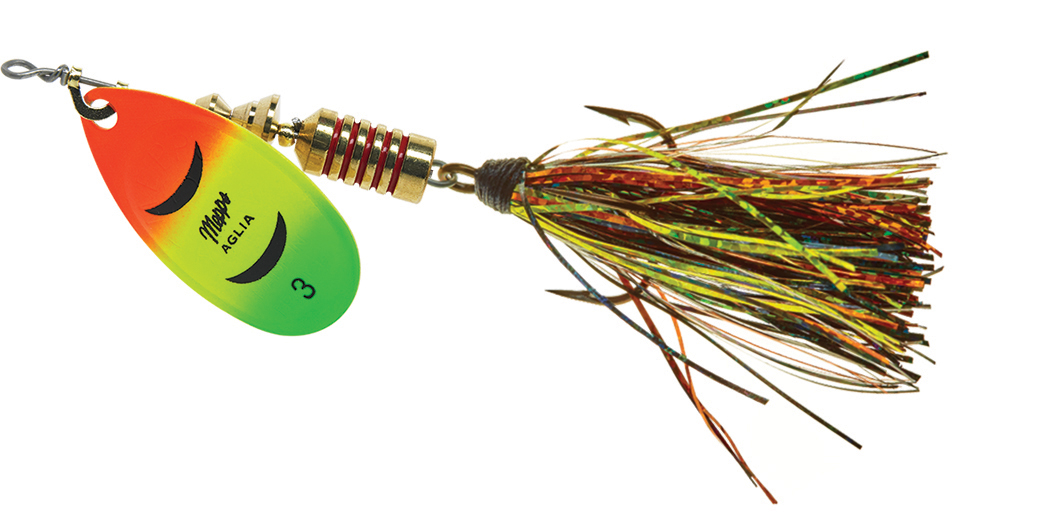 Mepps Aglia Flashabou spinners beam prisms of light to attract fish and are available in single and double blade configurations. The Double Blade Flashabou produces more flash and loft over weeds and structure than the Aglia Flashabou.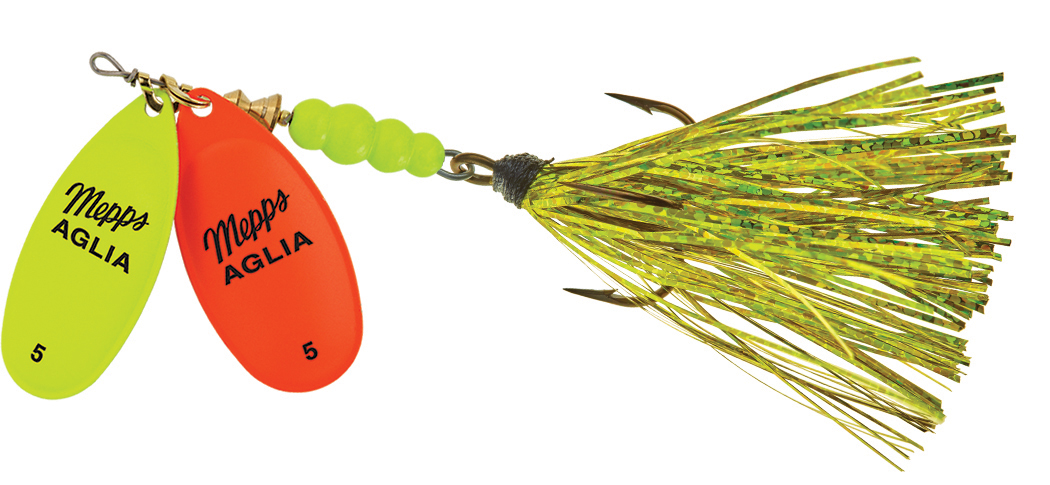 No other Flashabou style spinner offers the fish catching power and dependability like the Mepps Aglia Flashabou. View the Mepps Aglia Flashabou at mepps.com/products/lures or the Mepps Master Catalog. To receive a current Mepps Master Catalog, call 715.623.7556.
For additional information contact:
Nik Kolbeck
nkolbeck@mepps.com
Phone: 715-623-7556