The Mepps Aglia Celebrates Its 80th Anniversary
Antigo, WI - It is the 80th Anniversary of the Mepps Aglia, the original French spinner and the World's #1 Lure! To celebrate, Mepps is offering limited edition Mepps Aglia 80th Anniversary Lures in sizes #3 and #5 plain and dressed spinners. The Dressed Aglia versions feature either white bucktail dressing, or firetiger flashabou dressing. The Plain Aglia option features a gold blade.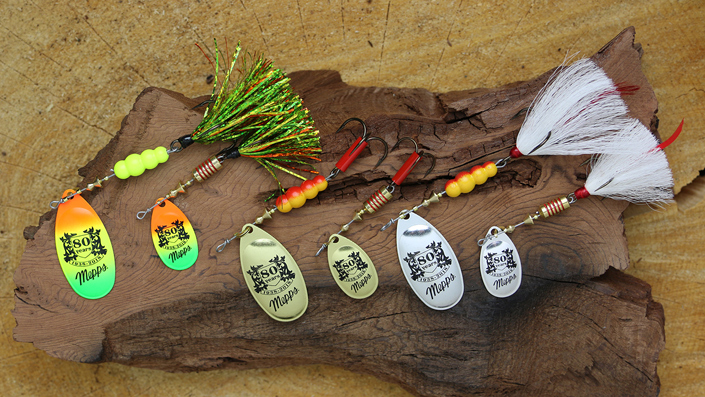 French Engineer Aundre Meulnart invented the Mepps Aglia in 1938. The word "Aglia" is the Latin word for butterfly. It wasn't long before he realized it was an extremely effective fishing lure. He didn't realize, however, he had invented a lure that would revolutionize the fishing tackle industry.
"The blade, lure weight and balance of the lure have all remained the same over the years," President Mike Sheldon says.
More trophy fish have been caught on the Mepps Aglia than any other lure. The Mepps Aglia is extremely popular with fishermen world-wide because it will catch just about any freshwater fish and many species of saltwater fish. Game & Fish magazine recently included the Mepps Aglia as one of four lures that changed fishing.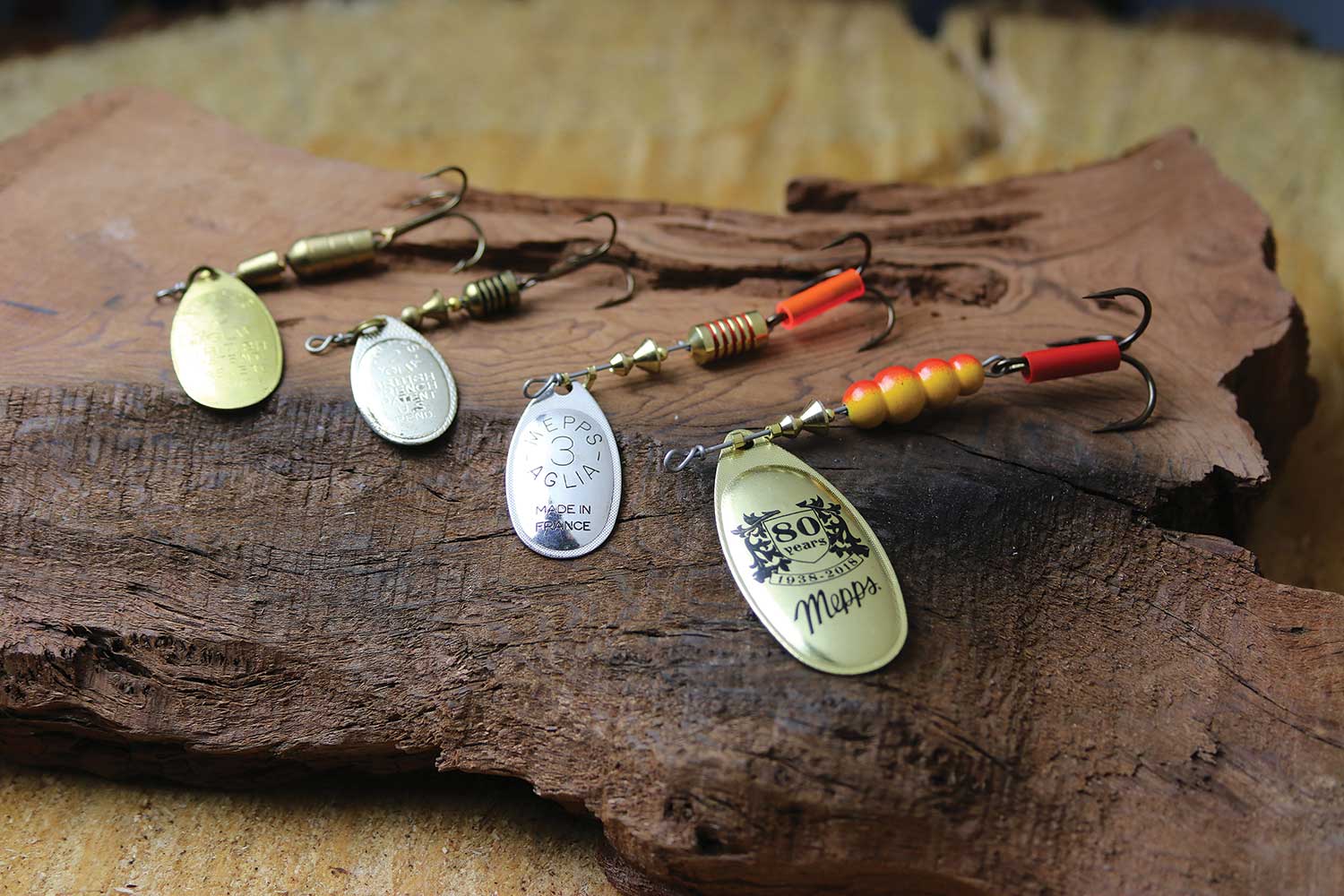 The Mepps Aglia 80th Anniversary Lure will be availabe for a limited time only and can be viewed here.
For additional information contact:
Nik Kolbeck
nkolbeck@mepps.com
Phone: 800-637-7700