Special Offer: Mepps Canada Fishing Adventure Pack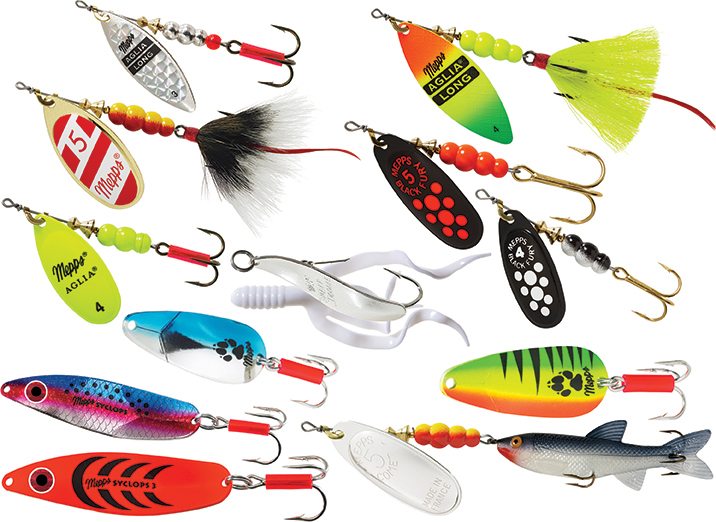 NOTE:
Due to ongoing research, lures may not be exactly as pictured. See listing for current details.
Canadian fishing means big walleye and trophy pike. This great selection of Mepps lures will make your trip very special.
AL4ST HFT-Y - #4 dressed Aglia Long, Hot Firetiger Blade, Yellow Tail
B5ST G/RW-G - #5 dressed Aglia, Red-and-White Blade, Grey Tail
TD1C S-W - #1 Silver Timber Doodle, 3 White Split Double Tails
BF4T W - #4 dressed Black Fury, White Dot, White Tail
AL3 S/RS - #3 plain Aglia Long, Rainbo Scale Blade
BF5 FL - #5 plain Black Fury, Fluorescent Red Dot
B4 HC - #4 plain Aglia, Hot Chartreuse Blade
LW34 HFT - 3/4 oz. Hot Firetiger Little Wolf
LW25 S/B - 2/5 oz. Blue/Silver Little Wolf
C5M S - #5 Comet Mino, Silver Blade
SY2 RBT - #2 Rainbow Trout Syclops
SY3 HO - #3 Hot Orange Syclops
12 lures
NOTE:
No other discount coupons can be applied if your order includes this special.