By Mepps.com staff
It's the 80th Anniversary of the Mepps Aglia! The Mepps Aglia spinner is the original French spinner invented by French engineer Andre Meulnart in 1938, and the word "Aglia" is the Latin word for butterfly. It wasn't long before he realized it was an extremely effective fishing lure. He didn't realize, however, he had invented a lure that would revolutionize the fishing tackle industry. (Read history of Mepps)
Fast forward to 2018 and the Aglia is now 80 years old! To celebrate, Mepps is offering limited edition Mepps Aglia 80th Anniversary Lures in sizes #3 and #5 plain and dressed spinners.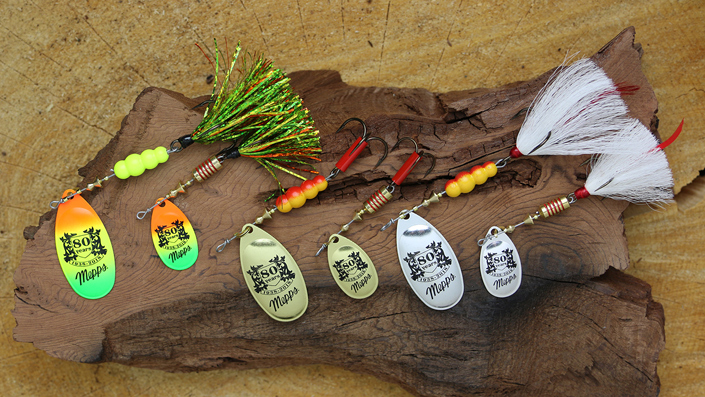 Although the body has changed cosmetically, the blade, lure weight and balance of the lure have all remained the same throughout the years.
More trophy fish have been caught on the Mepps Aglia than any other lure. The Mepps Aglia is extremely popular with fishermen world-wide because it will catch just about any freshwater fish and many species of saltwater fish. Game & Fish Magazine recently included the Mepps Aglia as one of four lures that changed fishing.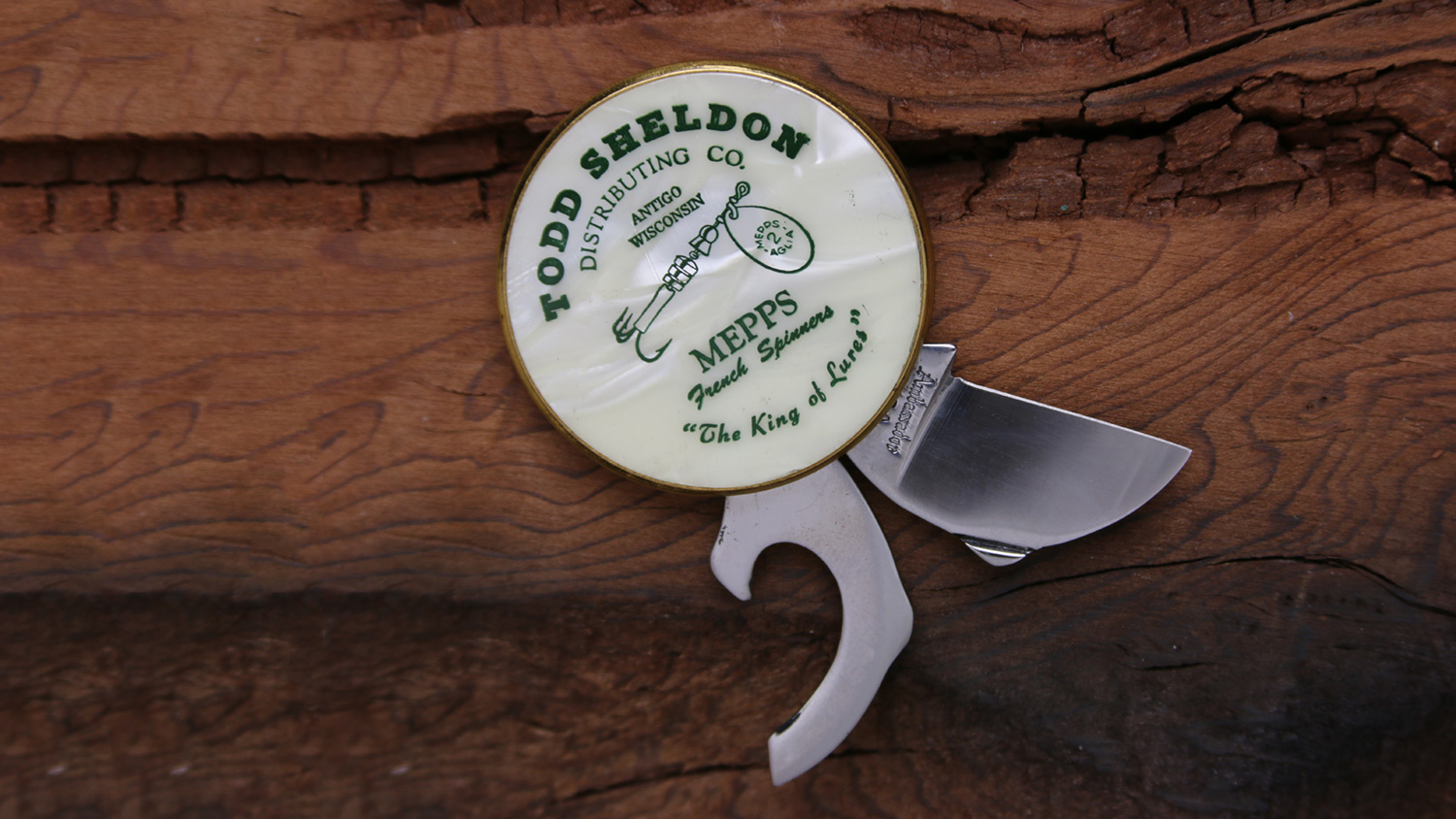 The Aglia is a popular lure choice for Mepps' Premium Lure Program. The Premium Lure program has been providing quality promotional products for more than 50 years and provides the opportunity for company logos, club names, and wedding or anniversary dates to be custom printed on a Mepps lure.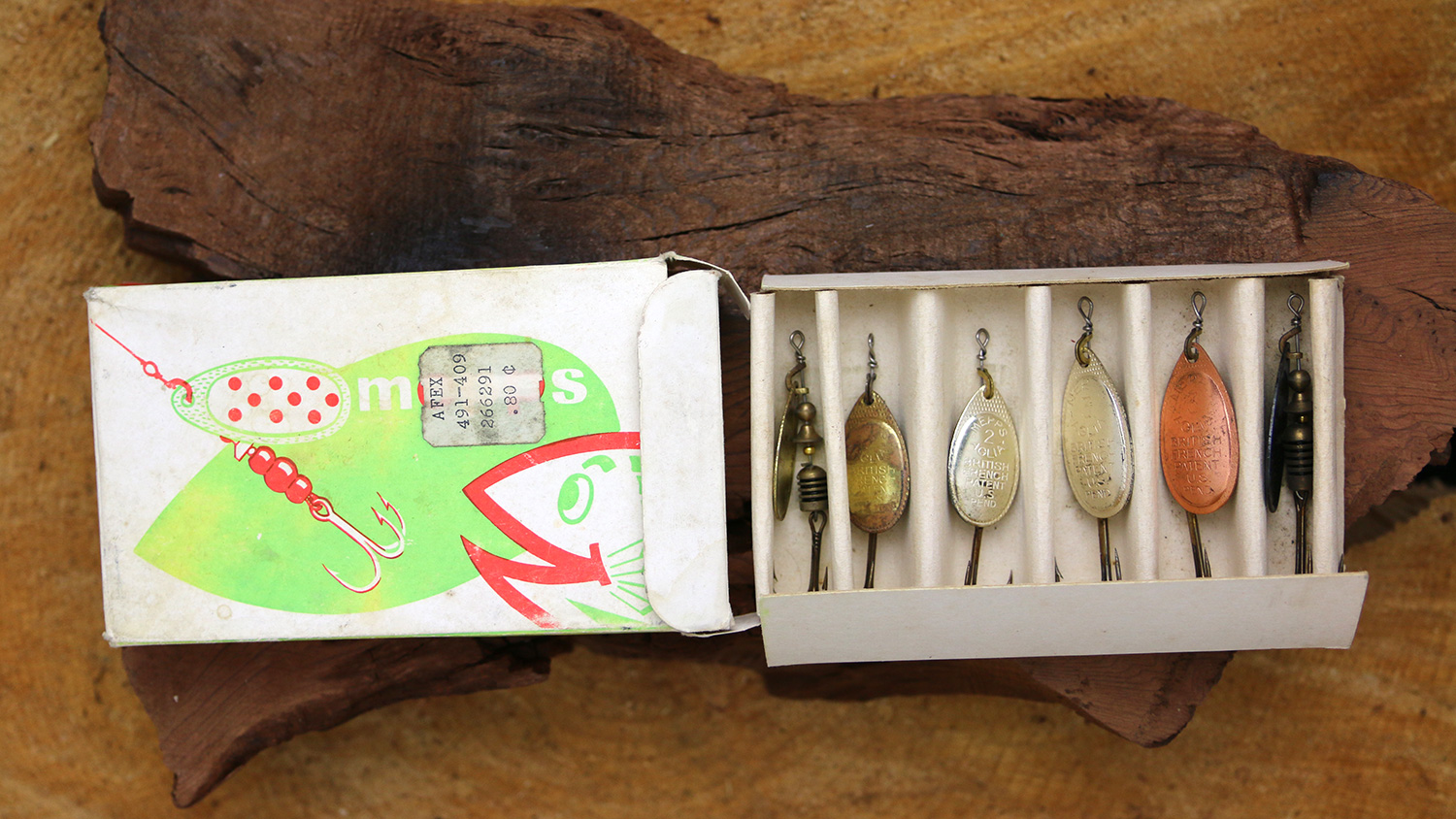 Today, there are 32 different blade colors, 10 different tail colors and six different sizes in the Plain and Dressed Aglia line. The Aglia line has also expanded to include the Double Blade Aglia, Double Blade Aglia Flashabou, Aglia Flashabou, Aglia Marabou, Aglia Streamer, Magnum Aglia, and Aglia-e, Aglia Tandem and Aglia BRITE.