Musky Caught by Chris with Mepps Musky Killer in Florida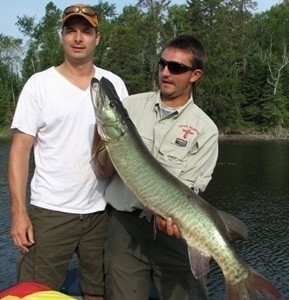 Download Image
Fish Information
Fish: Musky
Size:
Lure Information
Lure: Musky Killer
Angler Information
Angler: Chris Dinges
From: Lake Worth
Country: United States
My Story
Our last day in Canada and my brothers and I decided to pull out the Musky Killer bucktails looking for that trophy catch. We bagged a 42' in the morning and turned around and bagged another 42" in the afternoon. The Mepps lived up to her billing.
Catch Information
Caught at: Lake of the Woods, Ontario
State: Florida
Country: United States
Caught On: Saturday June 17, 2006