Bass Caught by Jason with Mepps Flying C in Wisconsin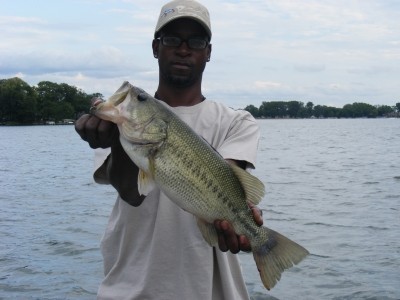 Download Image
Fish Information
Fish: Bass, Largemouth
Size: 3.4# 18 Inches
Lure Information
Lure: Flying C
Size: 5/8 Oz.
Color: Firetiger
Angler Information
Angler: Jason Hamilton
From: Racine
Country: United States
My Story
I've been fishing Browns Lake in Racine county for two years. I only seem to catch small northerns and even smaller bass. This fish will have me coming back to this lake - what a treat this was and on this particular day, this was the only fish I caught...and that was fine by me.
Catch Information
Caught at: Browns Lake
State: Wisconsin
Country: United States
Caught On: Monday July 27, 2009