Tiger Muskie Caught by Kim with Mepps Musky Killer in Washington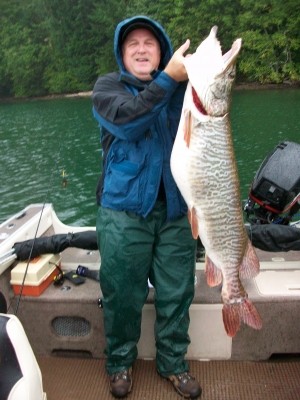 Download Image
Fish Information
Fish: Tiger Muskie
Size: 49 Inches, 35 Lbs 11 Ozs.
Lure Information
Lure: Musky Killer
Angler Information
Angler: Kim Hurd
From: Cornelius
Country: United States
My Story
Fishing with dad we had only seen one other fish up to this point. I cast my lure past a small stick sticking out of the water and as I brought my lure by the structure, she hammered it. Using 50Lb braid we're looking for fish like this. Dad did a great job of getting of getting this fish into a way too small of net. Took a couple of pictures, weight and length, then, back she went.
Catch Information
Caught at: Lake Merwin
State: Washington
Country: United States
Caught On: Saturday September 19, 2009