Mepps Magnum Aglia For Maximum Depth
Antigo, WI - If you're looking for a spinner that stays deep in heavy current, the NEW Mepps® Magnum Aglia® is for you.
Everything about it is big from its 1 1/8 ounce weight to its Magnum #7 blade and heavy duty 3/0 treble hook. The Mepps® Magnum Aglia® is a full 125% heavier than our standard #5 Aglia®.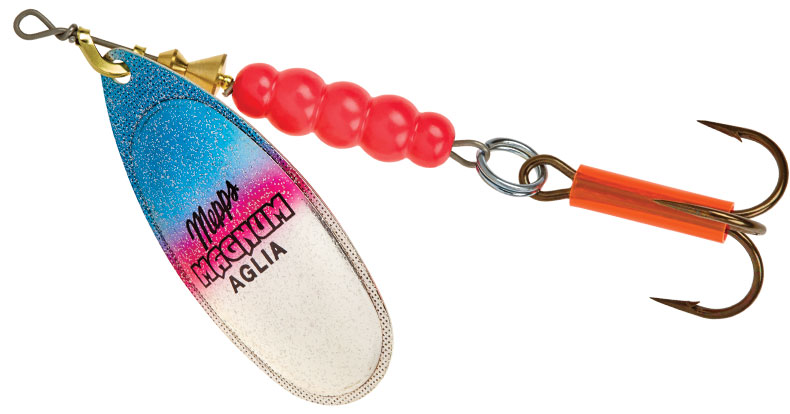 No other spinner hugs the river bottoms where trophy salmon hang out better than the NEW Mepps® Magnum Aglia®. View the new Mepps® Magnum Aglia® at mepps.com/magnum-aglia or the Mepps Master Catalog. To receive a current Mepps Master Catalog, call 715.623.7556
For additional information contact:
Nik Kolbeck
nkolbeck@mepps.com
Phone: 800-637-7700