Mepps June Special Offer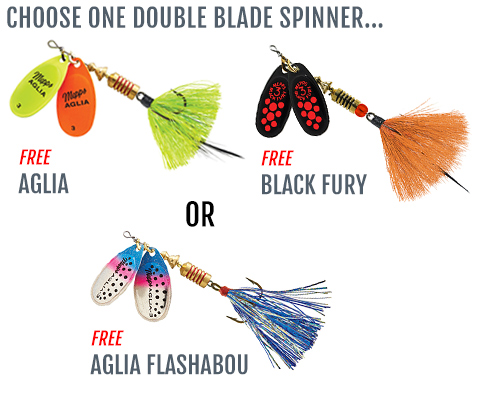 Get a FREE Mepps Double Blade Spinner
It's easy to earn a FREE Mepps Double Blade Aglia, Double Blade Aglia Flashabou, or Double Blade Black Fury spinner. All you need to do is order $45 or more worth of Mepps lures online before June 30th! Not only is your double blade spinner free, but you also get to choose your size and color when you checkout.
FREE Shipping
That's not all! If you order $60 or more from Mepps.com you will also receive FREE shipping on your entire order!
* After all discounts are applied. Limit of one per order. Free Mepps Double Blade Spinner offer good through June 30, 2021.