Field and Stream Magazine features an article in their August/September 2018 issue titled: "Dressed to Kill: The Making of a Mepps Aglia Lure" by Editor Bill Heavey.
Here's background information on the making of the article: Field and Stream editor Bill Heavey contacted us about hunting with a long-time supporter of our Squirrel Tail Program. Bill wanted to experience the entire process, starting with harvesting a squirrel in the woods.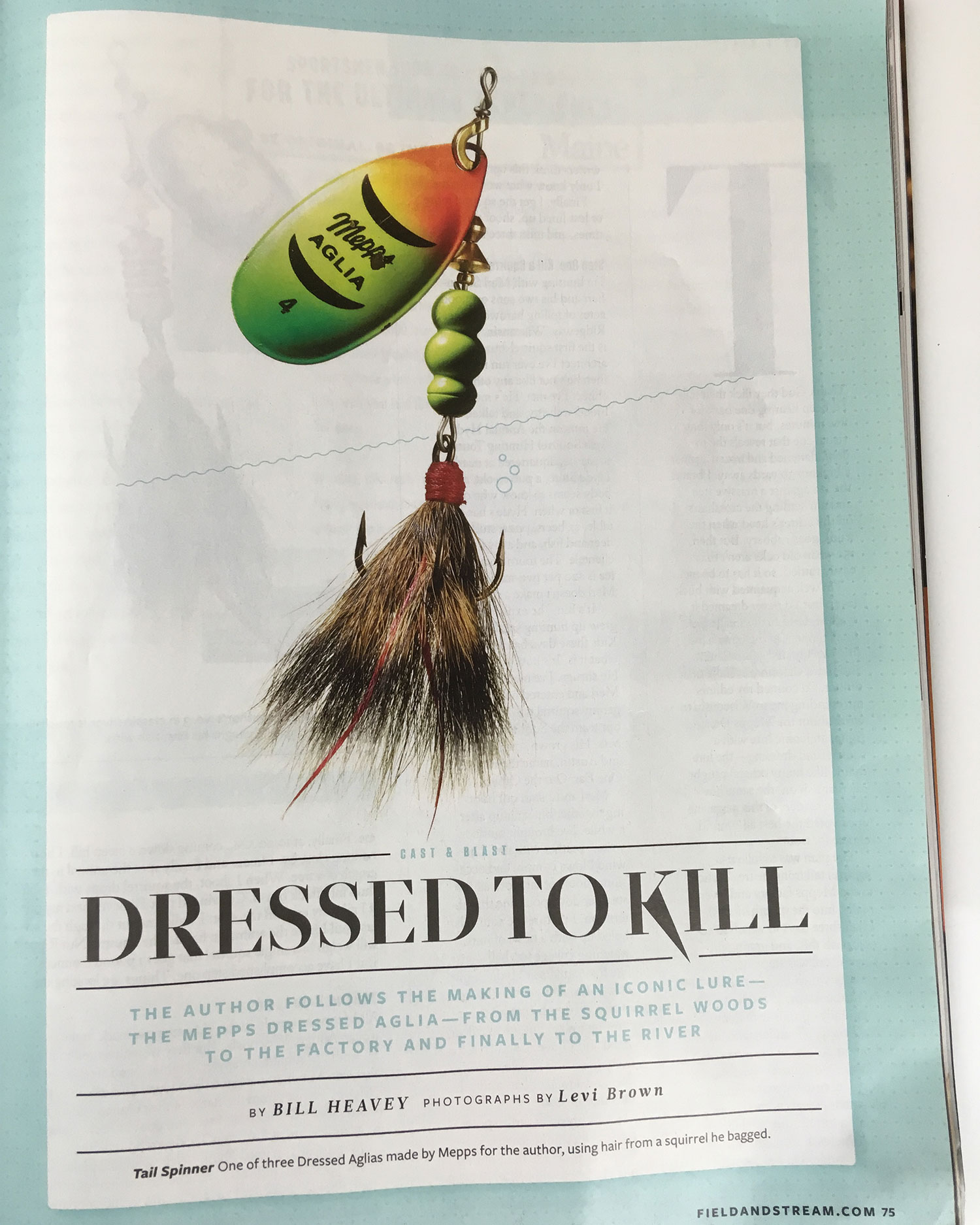 We contacted Merl Schonherr, a faithful supporter of our Squirrel Tail Program, who was willing to take Bill hunting. Merl and his hunting party host a squirrel hunting tournament every year. They try arranging two squirrel hunting tournaments, one in October and again in January, and have a feast of squirrel meat afterwards. They then send us the tails to be made into lures as part of our Squirrel Tail Program.
(Side note: consider hunting squirrels this hunting season and be sure to check your states regulations beforehand. Squirrel meat is great tablefare and squirrel tails can be recycled for use on dressed Mepps spinners. Squirrel hair has exceptional pulsating action in the water.)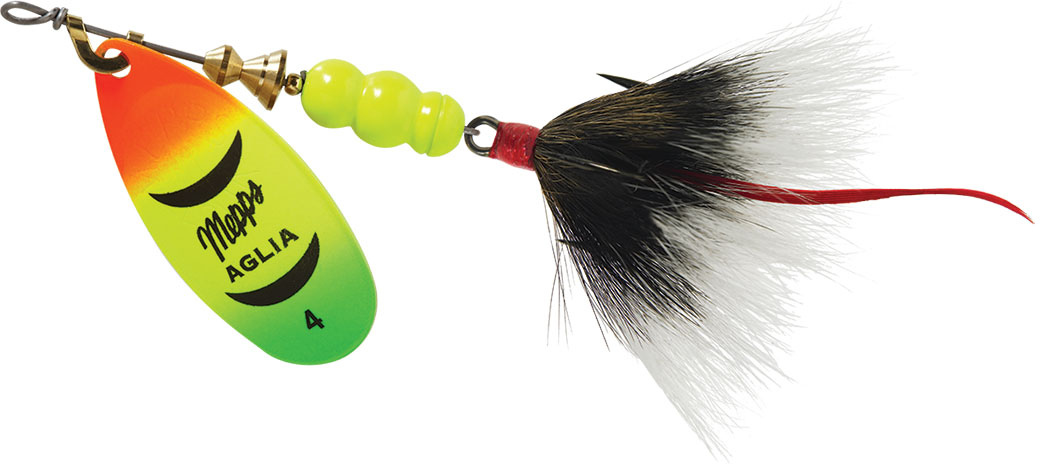 Bill called and planned a squirrel hunting trip with Merl. After their hunting trip, and with a stomach full of squirrel meat, Bill arrived for a tour of Mepps. (Please note, although the editor arrived with his squirrel tail in a plastic grocery bag, Mepps recommends sending tails in a box, a shoe box for example. General rule of thumb is the smallest box possible.)
Bill then followed the making of a size 4 dressed Mepps Aglia from the hook being hand-tied with squirrel hair, to the blade and body being assembled.
For the grand finale, he and the President of Mepps, Mike Sheldon, went fishing on the Wisconsin River, a 30-45 minute drive from the Mepps factory, where Bill caught a couple northern pike on his size 4 dressed Mepps Aglia he received the same day.
Related links:
Mepps offers tours to Mepps anglers of any age, and welcomes other outdoor writers, find out more about tours.
Learn More about supporting Mepps Squirrel Tail Program and details on sending us squirrel tails, tips on squirrel hunting and squirrel recipes.

(NOTE: Mepps is only interested in recycling tails taken from squirrels that have been harvested for the table. We do not advocate taking squirrels strictly for their tails. It is illegal to sell squirrel tails in the states of CA & ID, and it's illegal to sell Western Grey Squirrel tails in the state of OR. )